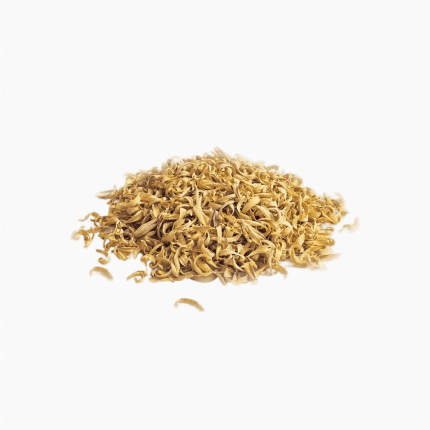 Organic and Conventional
• The flowers of Citrus Aurantium have a distinct bitter taste and a strong floral fragrance that makes it a popular choice in perfumery and cosmetics. • The color of the flowers is white with a tinge of yellow and they bloom during the spring and summer months. • Compared to sweet orange blossom, Citrus Aurantium has a more bitter taste and a stronger fragrance. • Citrus Aurantium flowers have a wide range of uses, including in the production of essential oils, perfumes, cosmetics, and herbal medicines. • The flowers are also used in tea blends and as a flavoring agent in various dishes. • We take great pride in offering premium quality Citrus Aurantium flowers in bulk quantities. • Our flowers are carefully sourced from the best growers and are guaranteed to be of the highest quality.
Introducing Our Premium Selection of Herbs and Flowers: Wholesale Bulk Sale of High-Quality Organic and Conventional Botanicals at Competitive Prices

More about Herbs and Flowers
Step into the world of botanical wonders with our exclusive collection of dried herbs and flowers, available for wholesale bulk purchase. We take pride in offering a diverse range of top-quality organic and conventional options, ensuring abundant choices to suit your preferences and requirements. Our commitment to providing exceptional dried herbs and flowers at competitive prices sets us apart in the market.
Embrace the Beauty of Nature
Experience the enchantment of nature's bounty with our meticulously sourced and dried herbs and flowers. Each botanical treasure in our collection is carefully selected to preserve its natural essence, captivating aromas, and beneficial properties. From delicate floral notes to invigorating herbal scents, our dried herbs and flowers bring a touch of wonder and elegance to any creation or experience.
Stock Up and Flourish
Unlock the convenience and savings of purchasing dried herbs and flowers in bulk with our wholesale options. Whether you're an herbalist, a retailer, or organizing a special event, our bulk packages ensure a consistent supply of premium botanicals. From small quantities to larger shipments, we have the capacity to meet your needs efficiently and effectively, empowering your business to flourish.
Preserve Freshness and Quality
Our commitment to excellence extends to our packaging, designed to preserve the freshness, fragrance, and quality of our dried herbs and flowers. Each package is carefully sealed to protect the botanical treasures within, allowing you to confidently store and utilize them whenever inspiration strikes. With every order, we deliver an exceptional product that surpasses expectations and delights the senses.
Indulge in Organic Delights
For those who prioritize organic and environmentally friendly products, our organic dried herbs and flowers are a true delight. Sourced from certified farms that adhere to strict guidelines, our organic range is cultivated without the use of synthetic pesticides or fertilizers. Experience the pure essence of nature, knowing that these botanical treasures are produced in harmony with the environment.
Uncompromising Quality for Your Satisfaction
In addition to our organic selection, we also offer conventional dried herbs and flowers that meet our stringent quality standards. Through thorough inspections and collaborations with reputable suppliers, we ensure superior taste, aroma, and nutritional value. With every purchase, you can expect a product that exceeds your expectations, allowing you to create with confidence.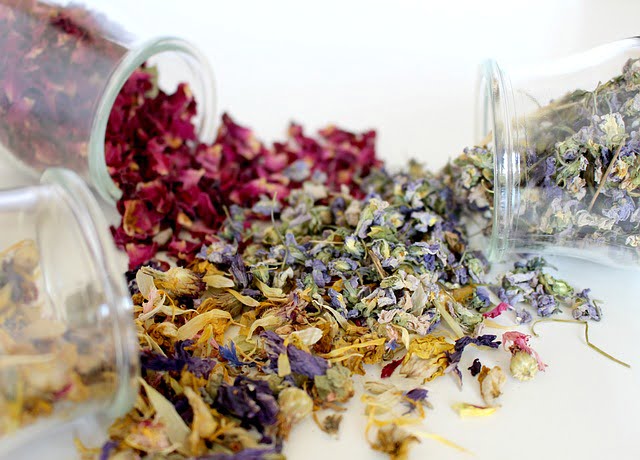 Wholesale Bulk Value
We believe that everyone should have access to high-quality dried herbs and flowers without breaking the bank. Our wholesale bulk sale allows you to enjoy premium botanicals at competitive prices, providing exceptional value for your investment. Delight in the beauty and benefits of our botanical treasures without compromise, both for your enjoyment and your budget.
Unparalleled Service for Your Satisfaction
At our store, we are committed to your satisfaction. Our dedicated team is passionate about providing exceptional service throughout your wholesale bulk purchase journey. Whether you have inquiries, special requests, or need assistance, we are here to ensure a seamless and enjoyable experience. Your satisfaction is our priority, and we strive to exceed your expectations at every turn.
Seamless Ordering and Timely Delivery
Choose our wholesale bulk sale and enjoy the convenience of streamlined ordering and timely delivery. We understand the importance of efficient processes and prompt shipments. Regardless of the quantity you require, we work diligently to ensure your order reaches you on time, allowing you to focus on what matters most.
Discover the endless possibilities of our dried herbs and flowers with our wholesale bulk sale. Unlock their natural beauty, captivating aromas, and potential benefits for your creations, rituals, and everyday life. Choose quality, value, and exceptional service for all your botanical needs. Experience the wonders of nature with our premium selection.
Frequently Asked Questions

Contact us for any furthur questions
What is the minimum order quantity for wholesale bulk purchase?
 Our minimum order quantity for wholesale bulk purchase may vary depending on the specific product. Please contact our customer service team for more information regarding minimum order quantities.
Can I request specific packaging for my wholesale order?
 Yes, we understand that packaging requirements may vary for different businesses or events. We offer options for customized packaging, including labeling and branding. Please discuss your specific packaging needs with our customer service team, and they will work with you to find the best solution.
What is the shelf life of your dried herbs and flowers?
 Our dried herbs and flowers are carefully dried and packaged to maintain their quality and freshness. The shelf life may vary depending on the specific herb or flower, but generally, they can be stored for up to 12 months in a cool, dry place. Please refer to the packaging for specific storage instructions.
Can I request specific certifications or documentation for the herbs and flowers?
 We strive to provide transparency and meet our customers' needs. If you require specific certifications or documentation for the herbs and flowers, please let us know, and we will do our best to accommodate your requests.
Are your dried herbs and flowers suitable for culinary use?
 Yes, many of our dried herbs and flowers are suitable for culinary purposes. They can be used to add flavor, aroma, and visual appeal to various dishes, teas, beverages, and desserts. Please refer to our product descriptions or consult with our customer service team for recommendations on culinary uses.