Pickled Pistachios Atlantica are pistachio nuts that have been soaked in a vinegar-based solution for a tangy, slightly sour taste.
They are commonly found in Mediterranean and Middle Eastern cuisines.
The pistachios have a greenish-yellow color and a unique flavor that is both salty and sour.
They are typically enjoyed as a snack, appetizer or added to dishes like salads, rice, and meat dishes.
Pickled Pistachios Atlantica are also known for their nutritional benefits, including being a good source of protein, fiber, healthy fats, and minerals like potassium and magnesium.
They are available for bulk purchase for those who want to enjoy their tangy flavor and health benefits in larger quantities.
To ensure their freshness and quality, the pickled pistachios should be stored in an airtight container in a cool, dry place.
Elevate Your Culinary Creations with Premium Wholesale Pickles
Welcome to our world of flavor and crunch! We are delighted to introduce our exquisite selection of pickles, available for wholesale and bulk purchase. Our ongoing sale allows you to stock up on these culinary gems at unbeatable prices. Whether you own a restaurant, a deli, or a food retail business, our premium pickles are the perfect addition to your menu or shelves.
Catering to Every Preference
We understand the importance of catering to diverse customer preferences, which is why we offer a range of pickles in both organic and conventional options. Savor the tangy goodness of our organic pickles, made with carefully selected organic ingredients that meet stringent quality standards. For those who prefer a classic choice, our conventional pickles deliver the same impeccable taste and quality, giving you options to cater to every palate.
 A Tangy Delight in Every Bite
When it comes to our pickles, we never compromise on quality. We meticulously source the freshest cucumbers and select the finest ingredients, ensuring that each jar of pickle delivers an explosion of flavors. Our pickles are expertly crafted using traditional recipes, perfected over generations, guaranteeing a tangy delight in every bite. Indulge in the crispness and robust flavors that will elevate your culinary creations.
Reasonable Prices without Sacrificing Quality
We believe that exceptional quality should be accessible to all, which is why we offer our premium pickles at a reasonable price. Our wholesale and bulk purchase options allow you to enjoy significant savings without compromising on taste or quality. We take pride in providing our customers with an irresistible combination of high-quality pickles and affordable prices, ensuring you can delight your taste buds without breaking the bank.
Elevate Your Menu or Delight Your Customers
From sandwiches to burgers, salads to charcuterie boards, our premium pickles add a burst of flavor and texture to any dish. Elevate your menu and surprise your customers with creative pickle pairings. These versatile condiments complement a wide range of cuisines and can even be enjoyed as a standalone snack. With our pickles, you have the opportunity to create memorable culinary experiences that keep your customers coming back for more
A Trusted Partner in Flavorful Success
As a trusted partner, we are committed to your success. Our team is dedicated to providing exceptional customer service, ensuring that your wholesale experience is smooth and seamless. We value your satisfaction and strive to exceed your expectations with every jar of pickle. With our premium pickles, you can confidently enhance your culinary offerings, delighting your customers and building a reputation for excellence.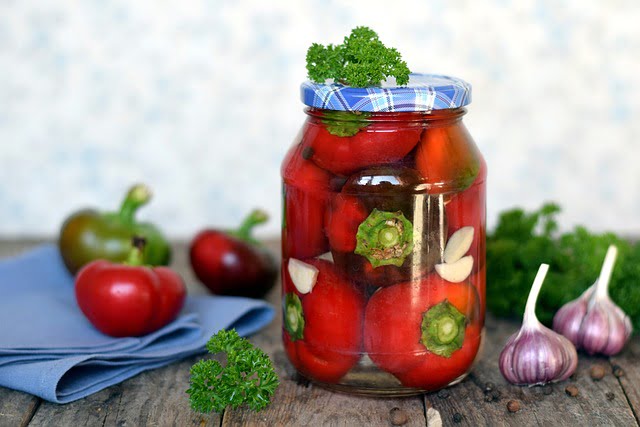 The Perfect Pickles for Unforgettable Flavors
Discover the secret to unforgettable flavors with our premium wholesale pickles. Each jar is a testament to our commitment to excellence and culinary artistry. Handcrafted with precision, our pickles undergo a meticulous process to ensure optimum taste and texture. From the moment you twist open the lid, the enticing aroma and vibrant colors will captivate your senses, setting the stage for a truly exceptional culinary experience.
Quality and Freshness That Exceed Expectations
At our company, we believe that quality is non-negotiable. We source the freshest cucumbers and ingredients, ensuring that each pickle retains its crispness and natural flavors. Our dedicated team of experts meticulously hand-packs each jar, guaranteeing that you receive a product that surpasses your expectations. From the first bite to the last, our pickles deliver a burst of flavor that will keep your taste buds longing for more.
Place Your Order Today for Flavorful Success
Ready to embark on a flavorful journey? Place your order today and unlock the potential of our premium wholesale pickles. Experience the exquisite taste, quality, and versatility that have made us a trusted name in the culinary industry. Elevate your dishes, tantalize taste buds, and make a lasting impression with our exceptional pickles. Join us in embracing the art of flavor and take your business to new heights of success.
Frequently Asked Questions

Contact us for any furthur questions
Are your pickles made with natural ingredients?
Yes, we take pride in using natural ingredients in our pickles. We believe in delivering the purest and most authentic flavors to our customers.
How long do your pickles stay fresh?
Our pickles have a long shelf life, typically ranging from several months to a year, depending on the variety. The specific shelf life details can be found on the packaging of each product.
What sets your pickles apart in terms of quality?
 Our pickles are crafted with utmost care and attention to detail. We source the finest ingredients and use traditional recipes to create pickles that are bursting with flavor and texture. Our commitment to quality ensures that every jar of pickle meets our high standards.
Are your pickles made with any artificial preservatives or additives?
No, we take pride in crafting our pickles without any artificial preservatives or additives. We believe in using natural ingredients to preserve the taste and quality of our pickles.
Are your pickles made using traditional methods or modern techniques?
 Our pickles are crafted with a blend of traditional methods and modern techniques. We respect and honor traditional recipes and processes while incorporating modern advancements to ensure consistent quality and flavor.