Black pepper is a spice made from dried fruit of the Piper nigrum plant
It is harvested from several countries, including India, Indonesia, and Vietnam
The berries are dried in the sun until they turn black
Black pepper has a strong, pungent aroma and a hot, slightly bitter taste
It is commonly used in cooking to season meats, poultry, fish, soups, stews, and sauces
Black pepper is also used in spice blends such as curry powder and garam masala
In traditional medicine, black pepper has been used to treat digestive issues and respiratory problems
Our bulk sale of black pepper is high-quality, carefully sourced, and packaged for freshness and purity
Perfect for chefs, home cooks, and food manufacturers who want to add the unique flavor and aroma of black pepper to their products
Elevate Your Culinary Delights with Premium Wholesale Spices and Powders

More about Spices and Powders
Welcome to a world of aromatic wonders and tantalizing flavors! We are delighted to present our extensive selection of premium wholesale spices and powders, designed to transform your culinary creations into culinary masterpieces. Whether you're a professional chef, a restaurant owner, or a passionate home cook, our high-quality bulk spices and powders are the perfect ingredients to elevate your dishes to new heights.
Organic and Conventional Options 
At our company, we understand that every chef has unique preferences and requirements. That's why we offer a wide range of organic and conventional options to cater to your individual needs. Our organic spices and powders are sourced from certified organic farms, ensuring that they are cultivated using sustainable practices and are free from synthetic pesticides or GMOs. For those seeking reliable choices, our conventional line maintains the same exceptional quality and flavor profiles that will exceed your culinary expectations.
 Where Flavor Meets Excellence
Quality is at the core of our mission. We work tirelessly to source the finest spices and powders from trusted suppliers known for their commitment to excellence. Each spice and powder undergoes rigorous testing and inspection to ensure it meets our strict quality standards. From the vibrant color of our turmeric to the intoxicating aroma of our cinnamon, our products are meticulously chosen to deliver an exceptional culinary experience that will leave your taste buds begging for more.
An Inspiring Array of Flavors and Aromas
Unleash your creativity in the kitchen with our diverse range of wholesale spices and powders. From the bold heat of chili powder to the warm earthiness of cumin, our collection encompasses a vast array of flavors and aromas from around the world. Whether you're crafting savory curries, baking aromatic breads, or adding depth to your sauces, our spices and powders will transport your taste buds on an unforgettable culinary journey.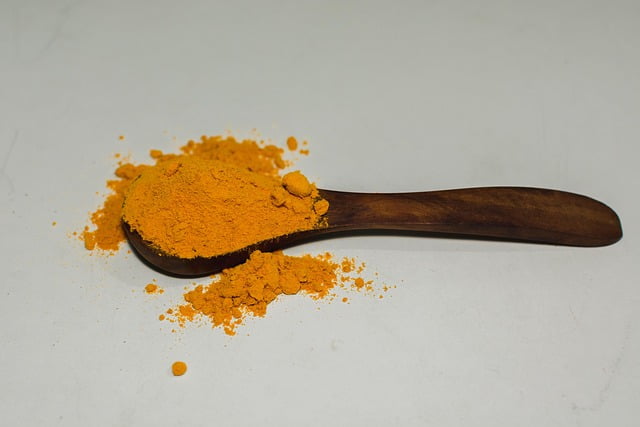 A Pure and Natural Choice
For those seeking the purest and most natural ingredients, our organic spice and powder offerings are the perfect choice. Grown without the use of synthetic chemicals or additives, these organic options are not only better for you but also better for the environment. Elevate your dishes with the peace of mind that comes from knowing you're using spices and powders that are as pure as nature intended.
Reasonable Prices without Compromising Quality
We believe that exceptional quality should be accessible to all culinary enthusiasts. That's why our wholesale spices and powders are priced reasonably, allowing you to indulge in premium ingredients without stretching your budget. We strive to provide outstanding value for your investment, ensuring that you can create delectable dishes with the finest ingredients without breaking the bank.
Embrace the Flavors of Excellence
Embrace the flavors of excellence and unlock the true potential of your culinary creations with our premium wholesale spices and powders. Whether you're spicing up a hearty stew, infusing aromatic flavors into your marinades, or adding a finishing touch to your desserts, our products will delight your palate and impress your guests. Elevate your dishes to a new level of gastronomic delight with our high-quality spices and powders.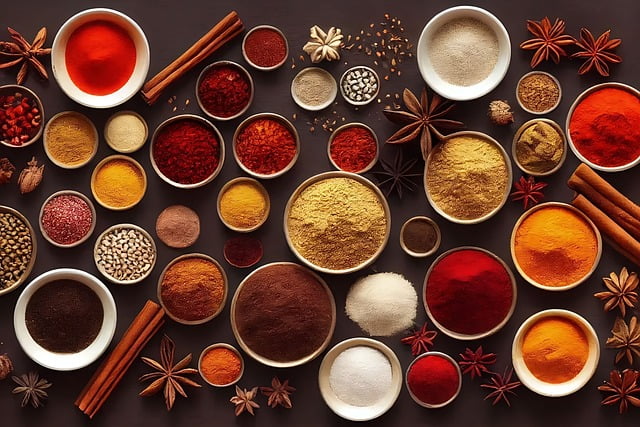 Experience Culinary Magic Today
Don't miss this extraordinary opportunity to experience the magic that our premium wholesale spices and powders can bring to your culinary endeavors. Place your order today and embark on a journey of taste and discovery. Let the exceptional quality, diverse flavors, and reasonable prices of our products inspire you to create unforgettable meals that will leave a lasting impression. Elevate your culinary delights with our premium spices and powders and experience the true essence of flavor.
Frequently Asked Questions
Contact us for any furthur questions
Are your spices and powders available for wholesale purchase?
Yes, our spices and powders are available for wholesale purchase, allowing you to stock up on high-quality ingredients in larger quantities.
Are your spices and powders sourced from reliable suppliers?
 Yes, we work closely with trusted suppliers known for their commitment to quality and ethical sourcing practices. We ensure that our spices and powders are of the highest quality and meet our stringent standards.
How do you ensure the freshness and quality of your spices and powders?
We take pride in ensuring the freshness and quality of our products. Our spices and powders are carefully sourced and undergo strict quality control measures, including regular testing and inspection, to guarantee their freshness, flavor, and potency.
Are your spices and powders packaged in environmentally friendly materials?
 We are committed to minimizing our environmental impact. Our packaging materials are carefully chosen to be as sustainable and eco-friendly as possible. We prioritize the use of recyclable, biodegradable, or compostable materials to ensure that our packaging aligns with our environmental values.
Can you provide assistance or guidance on storage and shelf life for spices and powders?
Certainly! We offer guidance on proper storage and shelf life for our spices and powders. To maintain optimal freshness and flavor, we recommend storing them in airtight containers in a cool, dark place away from heat and moisture. Specific storage recommendations can be found on the product packaging or our website.